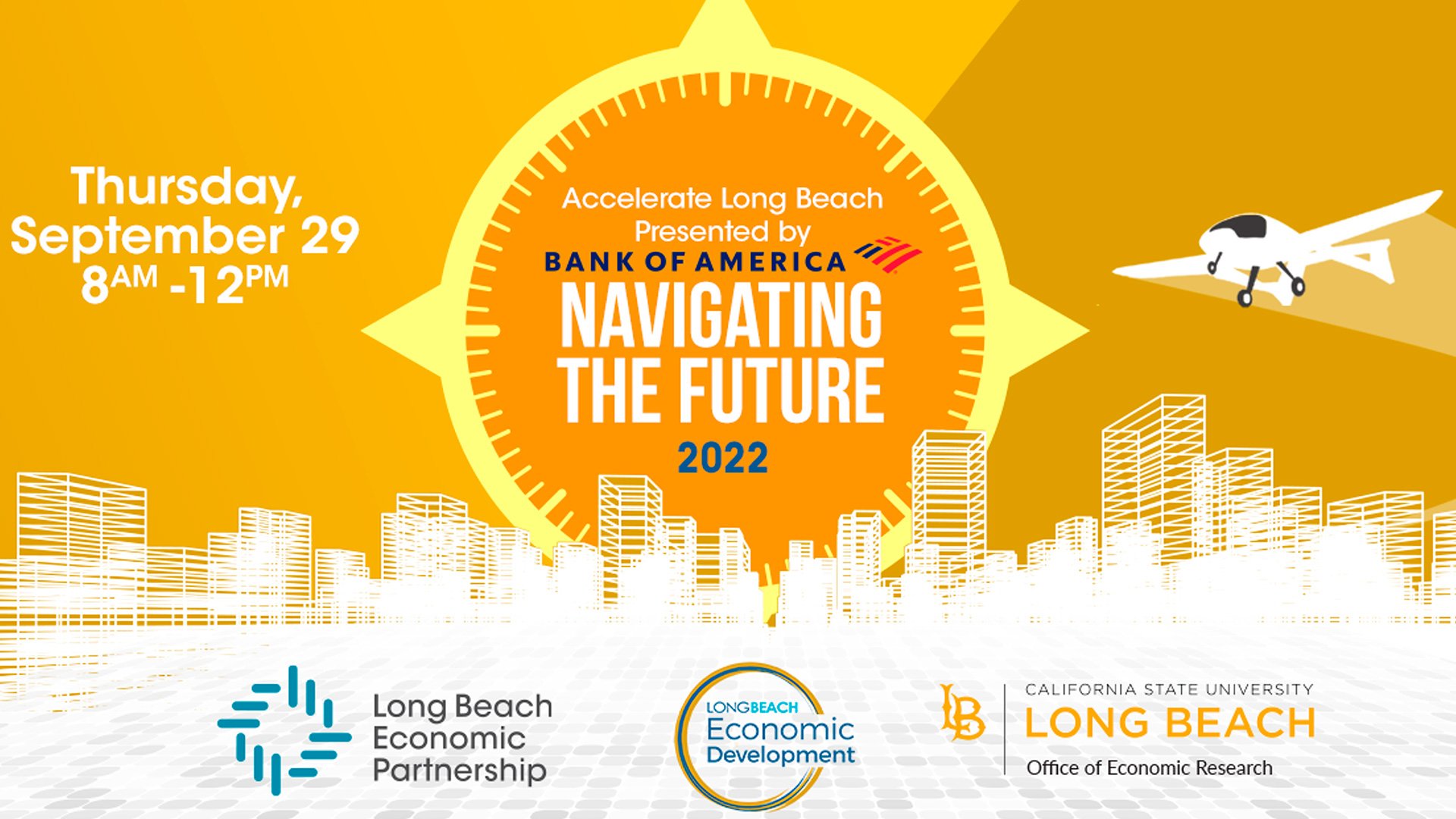 Accelerate Long Beach returns in person from 8 a.m. noon on Sept. 29, 2022
Accelerate Long Beach is back in person next week.
The regional economic forum, which is hosted by the Long Beach Economic Partnership, regularly touches on different aspects of Long Beach's economy, and this edition's theme is "Navigating the Future."
"Our theme for Accelerate 2022 is 'Navigating the Future,' because we know local businesses are holding out hope for more certainty and stability," Ryan Altoon, chair of the LBEP Board of Directors, said in a statement. "We can make that future easier to navigate by bringing together experts and data to share an overall picture of our economy's opportunities and challenges as we move out of the pandemic and into an era of what we know can be inclusive economic growth, recovery and vitality."
The forum will include economic forecasts, a special announcement from the Port of Long Beach and a discussion about advanced air mobility, among other conversations.
The advanced air mobility discussion will include National Air Transportation Association's President and CEO Curt Castanga, Wisk Aero's Director Ecosystem Partnerships Emilien Marchand and Joby Aviation's Head of U.S. State and Local Policy George Kivork.
"These experts are considering what infrastructure and other steps will be needed to pave the way for advanced air mobility as well as how the future air taxis could be used," Leah Goold-Haws, the Long Beach Economic Partnership's interim director, said in a statement. "Long Beach has been identified as an ideal location for this emerging technology because of our proximity to Los Angeles and Orange as well as our city's history of embracing aviation, aerospace and tech companies."
Accelerate Long Beach will run from 8 a.m. to noon on Sept. 29 in the Grand Ballroom at the Long Beach Convention & Entertainment Center, 300 E. Ocean Blvd. General admission tickets cost $95, and a reserved table for 10 costs $900.