2021 Long Beach Economic Partnership Quarterly Forum
Thursday, June 17 | 10am – 12pm
Join the Long Beach Economic Partnership for Accelerate Long Beach, our quarterly economic forum, where we're exploring the history, present and future of Long Beach's aerospace, satellite and technology industries.
We'll hear from the Cal State University, Long Beach Office of Economic Research about Long Beach's economic picture, and how the long history of aerospace innovation in the region means the road to Mars goes through the LBC. We'll also hear from space and technology business leaders on how starting their business in Long Beach or relocating to the area set their company up for success in this increasingly competitive field.
This live, virtual conference is free and open to all. Live Q&A sessions with our speakers and experts will give you a chance to get deeper insight into Long Beach's economic picture, and the future of the local aerospace and technology industry. The information and data we'll share will be useful not only to those already doing business in the city, but anyone looking to invest here.
Play Video
Watch Recording of Event
Hear from industry leaders who are charting the course to other galaxies from right here in Long Beach.
Over the course of his career, Dan has served in senior leadership roles across a wide range of aerospace programs, spanning human spaceflight, satellite development, launch, and missile defense, and running through all phases of the aerospace product life cycle, from research and development through design, production, and spaceflight operations.
Dan currently serves as President and CEO for Virgin Orbit, Richard Branson's pioneering commercial space firm, which launches small satellites into space from a rocket carried under the wing of a modified Boeing 747. It is Virgin's contribution to the massive transformation going on in space technology, and has the clear goal of opening access to space to improve life on Earth.
Dan joined Virgin Orbit after more than three decades of aerospace leadership at the Boeing Company, where he most recently served as Vice President of Government Satellite Systems. In that position, he oversaw Boeing's government satellite programs, developing and managing missions for the U.S. Department of Defense, NASA, NOAA, and other national programs. Dan's portfolio included marquee programs such as Global Positioning System (GPS), Wideband Global SATCOM, the Tracking and Data Relay Satellites (TDRS) system, and the X-37 spaceplane.
Outside of Virgin Orbit, Dan serves on the U.S. Investment Advisory Council (IAC), which advices the Secretary of Commerce on the development and implementation of strategies and programs to attract and retain foreign direct investment (FDI) in the United States.
Additionally, in early 2020, California Gov. Gavin Newsom selected Dan to join the Governor's Task Force on Business and Jobs Recovery, which works to develop actions government and businesses can take to help Californians recover from the COVID-19 induced recession.
Dan holds a Bachelor of Science degree in physics from the State University of New York at Albany and attended the Harvard Business School Advanced Management Program. He is a passionate and committed advocate for STEM education, and serves on the Executive Board of the California Science Center, as well as the Dean's Advisory Council for California State University, Long Beach's College of Engineering.
As Vice President for regulatory and government affairs, Caryn Schenewerk leads Relativity Space's regulatory efforts and policy engagement with all branches and levels of government. Prior to joining Relativity, Caryn spent nearly a decade focused on civil and commercial space at SpaceX, most recently as Senior Counsel and Senior Director of Spaceflight Policy. Caryn has extensive experience working with U.S. Government agencies on space launch and recovery operations, particularly the Federal Aviation Administration's Office of Commercial Space Transportation, which licenses commercial launches and reentries. Caryn has also supported NASA contracts for Astronaut and cargo carriage to the International Space Station.
Caryn is honored to serve as an adjunct professor of commercial space law at Georgetown University Law Center. Prior to joining the space industry, Caryn served as Deputy Associate Director for Legislative Affairs at the Office of Management and Budget in the Executive Office of the President. Caryn has also served as Counsel, Policy Director and Deputy Chief of Staff on Capitol Hill; her last Hill position was with Congresswoman Gabrielle Giffords. Caryn started her legal career in international trade law.
Caryn earned her bachelor's degree from Austin College in Sherman, TX, her J.D. from the University of Texas School of Law in Austin and a Masters in Laws (LLM) from the University of Nottingham in England. She is a member of the New York and D.C. Bars.
Mandy founded GXO, Inc. in 2021 to accelerate the pace of change across the space industry. The goal is supporting new commercial space ventures quickly navigate the start up environment to start delivering capabilities and missions that matter for commercial and government customers.
She was selected to serve on the National Space Council's Users Advisory Group when it was re-instituted in 2018, where she helps to streamline coordination and cooperation across the U.S.' space enterprise.
Mandy is formerly President & CEO of VOX Space. Mandy originally joined Virgin Orbit, VOX Space's parent company, in 2015. As Senior Director of Business Development and Mission Management, she supported business development on the LauncherOne program for both government and commercial customers, and served as mission manager for customers including OneWeb and NASA, in addition to spearheading the creation and registration of VOX Space.
Prior to joining Virgin Orbit, Mandy was with General Dynamics Mission Systems' Space and Intelligence Systems Directorate, where she was responsible for the space control and space protection investment portfolios and analog-to-digital transitions for a variety of SIGINT payload families. She successfully initiated development programs for the next-generation space-based GPS receiver and managed the internal investment of GPS payload development efforts.
Prior to joining General Dynamics, she was a developmental engineer and program manager in the Air Force and a Director with Kinsey Technical Services. She primarily supported programs in the Space Superiority Systems Directorate (SMC/SY) at Los Angeles AFB, CA and earlier the ICBM system program office at Hill AFB, UT. In the Space Superiority mission area, she was the ground segment lead and chief engineer on the Space-Based Space Surveillance program, and then supported a variety of space and ground-based programs for the Directorate. In that role, she supported a multiple Space Situational Awareness and command and control programs supporting integration of requirements and demonstrations between the DoD and the intelligence community. She supported the NRO AS&T and DIA Directorate of Science and Technology in a variety of collection campaigns that spanned various collection system phenomena to demonstrate new systems and operational concepts for critical space operations.
Mandy has a BS in Mechanical Engineering and an MS in Aeronautics and
Astronautics, both from MIT.
Cynthia Guidry is the Director of the Long Beach Airport (LGB). Nicely nestled in Southern California as an award-winning airport with a unique open-air concourse, LGB is served by a handful of commercial carriers and is also one of the busiest general aviation airports in the country. LGB prides itself on providing fresh, new facilities and amenities, bringing the ease of travel to its customers. Ms. Guidry and her team will lead the next phase of improvements, adding to the respected legacy of LGB.
Formerly the Deputy Executive Director of the Planning and Development Group (PDG) for the Los Angeles World Airports (LAWA), for several years Ms. Guidry was responsible for managing LAWA's multibillion-dollar capital program, delivering airfield, terminal and landside improvements.
Ms. Guidry is a Professional Engineer licensed from the State of California and has 28 years of planning, engineering, and professional experience working for the City of Los Angeles, 18 years with LAWA. She also serves on the Board of Directors for the Los Angeles Chapter of Women's Transportation Seminar (WTS). Ms. Guidry holds an MBA from Pepperdine University and a Bachelor
Seiji Steimetz is Professor and Chair of Economics at the California State University, Long Beach and Director of the University's Office of Economic Research. Dr. Steimetz's research specialties include transportation, urban, and environmental economics, with emphases in applied econometrics and methodology. Among his scholarly achievements, including publications in leading economics and interdisciplinary journals, and as a member of the Maritime Economics and Logistics editorial board, he is especially proud of his role in developing the annual Long Beach Latino Economic Report and the Accelerate Long Beach quarterly economic forum. As a first-generation college student, Dr. Steimetz was educated by the California Community Colleges, the California State University, and the University of California. He holds B.A. and M.A. degrees in economics from San Jose State University, and a Ph.D. in economics from the University of California, Irvine.
Robert Kleinhenz, Ph.D. is an Adjunct Professor of Economics and the Associate Director of the Office of Economic Research at Cal State Long Beach. He is also the Founder of the firm Kleinhenz Economics. Dr. Kleinhenz brings over 30 years of experience to his public speaking, economic studies, and policy analysis. A leading voice on the economy at the national, state, and local level, he is a frequent contributor to the media, appearing on CNBC, Bloomberg, NPR, several television and radio outlets, and in numerous publications in California and across the US.
Dr. Kleinhenz previously served as Executive Director of Research with Beacon Economics, Chief Economist for the Los Angeles County Economic Development Corporation (LAEDC), and Deputy Chief Economist with the California Association of Realtors. Over the course of his career, he has held academic positions at Cal State Fullerton, USC, and UC Riverside.
Kleinhenz holds a Ph.D. and M.A. in Economics from the University of Southern California and a B.A. in Economics from the University of Michigan.
Dr. Robert Garcia is an educator and the 28th Mayor of Long Beach. He was re-elected to a second term by almost 80% of the vote in 2018.
Mayor Garcia immigrated to the United States at age 5 and was raised in Southern California. The Mayor, a college and university educator, holds an M.A. from the University of Southern California and an Ed.D. in Higher Education from Cal State Long Beach, where he also earned his B.A. in Communication.
Mayor Garcia is focused on making the City of Long Beach a leader in education, economic development, and climate protection. As Mayor, he has championed progressive education policy, launched an aggressive climate plan, supported workers by increasing the minimum wage and fought to expand and protect rights for women, immigrants, and the LGBTQ community.
He has proposed and passed ten ballot initiatives since 2014. They include measures to support safety and infrastructure, a cannabis tax, and reforms to strengthen the city auditor, set term limits, and create ethics and redistricting commissions. His signature initiative, Measure A, has launched the largest infrastructure repair program in a generation.
Mayor Garcia served as a Board Member on the Los Angeles County Metropolitan Transportation Authority (Metro) representing much of South East Los Angeles County.
He is married to Matthew Mendez Garcia, a professor of political science at California State University, Long Beach.
Dr. Tracy Maples serves as the Interim Dean of the College of Engineering. Since January 2020, she has been the chief academic officer for the 5,000+ student college and coordinates the college's instructional programs, curricular advancement, research efforts, and fundraising initiatives.
Prior to this appointment, Dr. Maples served as Associate Dean for Academic Programs in the college from 2015 to 2020. As Associate Dean, Dr. Maples oversaw the Engineering Student Success Center and coordinated student success initiatives within the college.
Dr. Maples is a co-project director on a five-year, $5.8 million HSI-STEM grant that aims to close the opportunity gap in STEM baccalaureate degree attainment for Hispanic and low-income students.
Prior to 2015, Dr. Maples served as Professor of Computer Engineering and Computer Science. Her research interests lie in the areas of computer networking, modeling and simulation. Since Spring 2001, Dr. Maples has supervised the CECS Network and Security Laboratory, featuring an applied teaching and research environment for the study of networking infrastructures. Dr. Maples was awarded the CSULB Distinguished Faculty Teaching Award for sustained excellence in teaching. She is a CSULB Data Fellow and CSULB President and Provost's Leadership Fellow.
Education:
• Ph.D. in Information and Computer Science, UC Irvine
• M.S. in Computer Science, UC Riverside
• B.S., Double Major in Mathematics and Computer Science, UC Riverside
Other work:
• Hughes Aircraft Co.
• Aerojet ElectroSystems
Dr. Jinny Rhee begins her role on July 1 as Dean of the College of Engineering at California State University Long Beach (CSULB). Dr. Rhee was previously Associate Dean of the Charles W. Davidson College of Engineering at sister campus San Jose State University (SJSU).
At San Jose State, Dr. Rhee led establishment of the Guided Pathways Advising and Block Scheduling program, expansion of the MESA Engineering program, and development of the Cisco apprenticeship program and Engineering Projects in Community Service@SJSU. Dr. Rhee successfully established strategic partnerships with industry leaders, alumni, and community partners.
Prior to becoming the associate dean, Dr. Rhee was the Director of Assessment and Chair of the Program Planning Committee of the Academic Senate at SJSU. In these positions, she worked closely with the Associate Vice Presidents of Undergraduate Studies, Graduate and Extended Studies, Institutional Effectiveness and Analytics, as well as the Provost and Deputy Provost. She received promotion to full professor in the Mechanical Engineering Department in 2013.
Dr. Rhee received her B.S. (1989), M.S. (1990), and Ph.D. (1995) degrees, all in mechanical engineering, from Stanford University. Her research interests include renewable energy, thermal management, and student success strategies, particularly for engineering and STEM majors.
David Sommers serves as Publisher of the Long Beach Post and Long Beach Business Journal, overseeing editorial, advertising, technical and corporate operations for one of the largest local media organizations in Southern California. He also serves as Chief Operating Officer and is a member of the Board of Directors of Pacific Community Media, parent company of both publications.
Prior to joining the company in 2018, David was a communications and engagement leader at Molina Healthcare, a Fortune 200 company with over 20,000 employees nationwide. David created and executed a successful corporate communications and employee engagement plan during a period of major leadership changes; drove significant increases in workforce engagement; and developed and deployed Molina Healthcare's first company-wide engagement survey in four years.
Before entering the private sector, David built an extensive record of success as an executive with the nation's largest municipal government. As the chief communications executive and spokesperson for the County of Los Angeles, an organization with 108,000 employees and a budget of over $30 billion, he directed unified messaging, crisis communications, reputation management and public affairs across 36 departments, multiple policy areas and customer functions.
David first started his professional career as a newscast producer for NBC News, based in Idaho and Oregon. He has received three Emmy Award nominations and is also the recipient of the James Madison Freedom of Information Prize for his advocacy work in strengthening the legal protections of journalists working in California after he was one of the youngest journalists ever held in contempt of court in the state.
A resident of the Bixby Knolls neighborhood of Long Beach, David and his wife, Dr. Anne-Marie Pedersen, a professor of composition and rhetoric, are parents to 10-year-old Aaron and eight-year-old Hazel.
David is a member of Rotary International and serves on the board of directors of Musica Angelica Baroque Orchestra, the Ukleja Center for Ethical Leadership at California State University, Long Beach, the Rotary Club of Long Beach and the Los Angeles Cable Access Television Corporation.
Lynette McKinnon is director of the Boeing Commercial Airplanes Long Beach Design Center for Boeing Commercial Airplanes and Boeing Global Services Commercial Modifications. She also serves as the Boeing Long Beach site leader. McKinnon leads teams primarily responsible for pre-delivery and after-market engineering design that help make Boeing airplanes the most capable and reliable in the world.
McKinnon previously served as the director of Integrated Services for Boeing C-17 Services, the team that provides the U.S. Air Force and global customers with value-added services and innovative sustainment solutions for a worldwide fleet of 275 C-17 Globemaster III aircraft. Prior, she served as director of the Rapid Response Modification Center, specializing in short turn-around engineering and modification support for commercial and military products.
Engineering and program management have always been a passion for McKinnon, inspiring her to move around the United States to take on high-value assignments. She relocated to Oklahoma City, OK to serve as the chief engineer for Boeing's Bomber programs, C-32A and C-40B/C program manager and Executive Transport Services & Support Program Integration leader. She also served as the Engineering Support Services leader for multiple platforms including KC-10, VC-25, C-32/C-40, E-8, C-9 and E-4.
McKinnon began her career at Boeing in 2001 as a systems engineer on the Wideband Gapfiller Satellite program. She holds a Bachelor of Science in Aerospace Engineering from Pennsylvania State University, a Master of Science in Systems Engineering from the University of Southern California and a Master of Business Administration from Pepperdine University.
When she's not working, McKinnon likes to spend time with her husband, Mark, their adult children, and new grandchild. They also enjoy hiking the trails of Southern California, adventuring in their RV, and cheering for the Lakers
Mr. Abir is an experienced Sales and Marketing Executive and has spent his 25-year career in various Sales, Marketing and Business development roles. Currently he is Director of Sales and Marketing at M4 Engineering and also a Mentor at Long Beach Accelerator. During his tenure at M4 and prior to that he has worked with many startups in Aerospace, Automotive, Renewable Energy and Biotechnology. In 2009 he founded Tribal Engineering a Premier Business Partner and reseller of various Engineering software tools. Mr. Abir has always been a proponent of STEM and is actively working with local High Schools and Universities supporting their Engineering and related clubs' activities. He has also actively been involved in the International Masters in CAE program helping develop and promote the program both in the US and globally. Prior to joining M4, Mr. Abir was Director of Portfolio Marketing for Siemens PLM.
A change-maker and recognized thought leader in the Metals Aerospace Additive Manufacturing industry, Ivan Madera's experience as an entrepreneur and executive leads him to invest in innovation. As the founder and CEO of Morf3D Inc - a thriving AM Solutions Provider within the fast-paced aerospace industry created in 2015– Ivan's vision extends beyond Morf3D's increasing footprint in Los Angeles. His company's products have landed on the moon, orbited the earth, and strengthened the designs of customers like Boeing, Raytheon, Northrup Grumman and Collins Aerospace. Their unrivaled value begins with skilled engineering design and expert production then ends with strong, dependable customer collaboration and communication.
Morf3D's success originates with Ivan's core values developed over his more than 20 years of experience as a management consulting executive. He believes in empowerment, consistency, strategic visioning, and leading leaders in complex endeavors. Ivan has a keen ability to convey complex ideas in beautifully simple ways, exceling at laying out a vision, and creating purposeful and meaningful partnerships that deliver win-win outcomes.
Just as additive parts are built layer-by-layer, transforming from nothing into effective and impressive structures, Ivan's career has been shaped by his desire for growth. Ivan raised the bar for himself and his colleagues time and again, passionate about leaving a legacy of dynamic improvement.
Jenna Bryant is the Co-Founder, CEO, and General Partner at Embedded Ventures - the skunkworks of deep tech venture capital. At 22 years of age she launched a career pairing early-stage startups with the most in-demand engineers in the world, while simultaneously appearing on TV shows like Sleepy Hollow and The Detour. Throughout the last decade as a tech recruiter turned Venture Capitalist, she has invested in and helped build from the ground up some of the most notable early-stage startups in the country. Her career began during the rise of Silicon Beach, and she doesn't take it for granted that working with unicorns in the making like Tinder & Snap was her norm. Hard tech startups weren't as prevalent in LA back then, but when the deep tech ecosystem started taking flight, JB was there for it. As she transitioned into Venture Capital as a Partner at Riot Ventures, her portfolio included Desktop Metal (IPO), Subspace, Oxide Computer, Rugged Robotics, Parallel Systems, Elementary Robotics, Meter, Auxon, Shield AI, Simbe Robotics, and System1 Biosciences. Now she and Jordan Noone, the Co-Founder & Founding CTO of Relativity Space have joined forces as Co-Founders. Their atypical and serendipitous industry experiences combined with their passion for the communities they represent, led them to the launch of Embedded Ventures — a new option for early-stage complex tech startups seeking capital…aka The VC Remix.
As Senior Vice President, Lars is responsible for Rocket Lab's global business and government affairs. Lars brings more than 30 years of experience in national security and aerospace, with a deep knowledge of the global space industry and U.S. Government space requirements.
Before joining Rocket Lab, Lars was an executive at SpaceX, from 2014 to 2018. At SpaceX, Lars facilitated certification of the Falcon 9 and Falcon Heavy launch vehicles and he led the capture of more than $2 billion of national security space business.
Prior to joining industry, Lars completed a distinguished career in the United States Air Force, as a U-2 reconnaissance pilot, a test pilot, and in senior leadership roles at The Pentagon.
Lars holds advanced engineering degrees from the United States Air Force Academy, U.S. Air Force Institute of Technology, and U.S. Air Force Test Pilot School. Lars also earned national security degrees from MIT, Air University, and National Defense University, and a Master of Business Administration degree from UCLA.
Randal Hernandez is board chairman for the Long Beach Economic Partnership, a non-profit organization committed to accelerating the growth of jobs, business opportunities and investment across the city. For over twenty-years Randal has served in leadership positions contributing to the economic vitality of Long Beach. Randal has served as:
President & CEO, Long Beach Area Chamber of Commerce
Chief of Staff to Mayor Beverly O'Neill
Former Board Member, Long Beach Community Foundation
Chairman of the city's Economic Development Commission (Appointed by Mayor Robert Garcia)
As chairman of the commission, Randal led the development of a new citywide strategic plan called the "Economic Blueprint" that was adopted by the city council in 2017.
Randal is Verizon's Executive Director, External Affairs for Southern California where he is responsible for developing, coordinating and implementing government and community affairs initiatives that promote the company's advanced technology strategies at the regional level.
Randal formerly served as Managing Director, Government Relations for Union Bank where he was responsible for building relationships with government officials and community leaders across California. He led the bank's engagement with mayors across the state on a variety of community-based economic development initiatives.
As a member of the senior staff to California Governor Arnold Schwarzenegger, Randal served as his first Appointments Secretary responsible for recommending appointments to administration positions including cabinet secretaries, state commissions and other senior level positions.
As Chief-of-Staff to former Long Beach Mayor Beverly O'Neill, Randal focused on economic development, international trade, city budget and the mayor's legislative agenda. He also managed the mayor's intergovernmental relations activities including engagement with the administrations of President Bill Clinton and Governor Pete Wilson.
Among his civic activities, he was a Schwarzenegger appointee to the California Community Colleges Board of Governors and was a former Long Beach planning commissioner. He has served as a senior advisor to the California Latino Economic Institute (a partnership of the State Latino Legislative Caucus and the California Business Roundtable). His current board memberships include the Los Angeles and Long Beach chambers of commerce, Central City Association-LA and the Center for the Study of Los Angeles at LMU, among others.
Randal is a proud graduate of Leadership Long Beach and Leadership Southern California. He holds a Bachelor of Arts degree in Economics and a Masters degree in Public Administration from CSU, Long Beach. He has received the "Distinguished Alumni Award" from the Graduate Center for Public Policy and Administration, CSU Long Beach.
Dr. Michaelyn Thomas is the head of affordability & project manager for spaceport development at Virgin Orbit in Long Beach, California, USA. As a part of the Virgin Orbit leadership team, it is Michaelyn's job to reduce the recurring costs of launch vehicle services in efforts to offer affordable launch solutions to new small satellite customers. As a project manager, she also leads the charge on developing spaceports around the globe in order to bring horizontal launch capabilities to other countries. Michaelyn also serves as the executive sponsor for Virgin Orbit's Teammates for Women Empowerment (TWE) business resource group. Her passion for space exploration, space systems innovation, and STEM education runs deep.
Scholastically, Michaelyn belongs to two academic honor societies—Tau Beta Pi (the Engineering Honor Society) and Dobro Slovo (the National Russian Honor Society). She holds a doctorate degree in organizational leadership from University of La Verne; a master of science degree (MS) in space systems engineering from The Johns Hopkins University; a master of business administration (MBA) degree from University of Redlands; and a bachelor of arts degree in political science, public law with a minor degree in Russian language from California State University, Long Beach.
Michaelyn has three publications, including her doctoral dissertation, which is entitled, "Exploring the advancement of women in science, technology, engineering, and mathematics (STEM) executive management positions in the aerospace industry: Strategies identified by women that enable success." Her other publications are entitled, "You don't have to be a rocket scientist to work on rockets" and "Empowering women to take on STEM leadership positions within the aerospace industry," and they appeared in the April 2021 issue of STEM Magazine and the November 2018 issue of STEM for Women Magazine, respectively.

Many thanks to our generous sponsors for making today's event free and open to all those interested in the future of space and technology.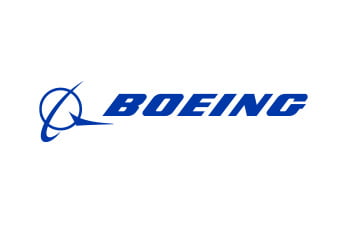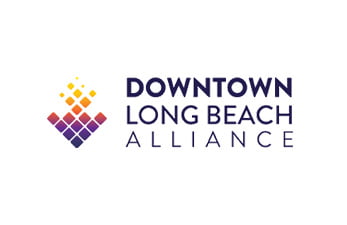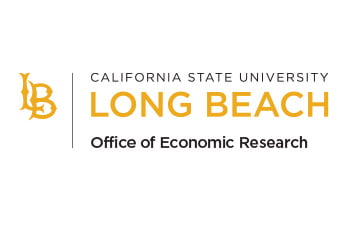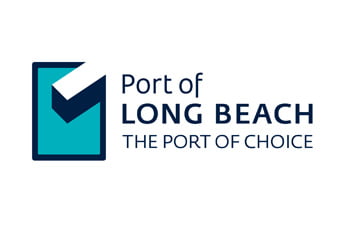 Welcome from California Governor Gavin Newsom, Long Beach Mayor Robert Garcia, and the Long Beach Economic Partnership.
01.

Born & Raised in the LBC

Like the aerospace and technology industry itself, these companies have deep roots in Long Beach.
02.

 Speaker: Robert Kleinhenz, Ph.D.

Cal State University, Long Beach economist Robert Kleinhenz will share valuable insight on the economic recovery in Long Beach, and on the national level. Live Q&A with Dr. Kleinhenz to follow.
03.

 Level Up Long Beach

Entrepreneurs from all over the world know that if they want to play among the stars, they need to be in Long Beach.
04.

Speaker: Seiji Steimetz, Ph.D.

Chair of the Cal State University, Long Beach Department of Economics, Seiji Steimetz, will discuss Long Beach's economic picture, including employment data and how the aerospace and technology industries are creating new jobs and opportunities locally.Live Q&A with Dr. Steimetz to follow.
05.

"Not Because It's Easy…"

When it comes to building a truly world-class aerospace and technology center, no one can compete with Long Beach. It takes generations to develop the infrastructure and talent pipeline that Long Beach envisioned nearly 100 years ago. Long Beach doesn't take shortcuts, we built this industry the long way, the hard way; the right way.
06.

30-minute Panel discussion

Thought leaders in science, technology and business will discuss the Long Beach aerospace and technology industry as not only a hotbed of innovation, but a major economic driver for the entire region.