2021 Long Beach Economic Partnership Quarterly Forum
Wednesday, September 22, 2021 | 10am – 12pm PDT
Join the Long Beach Economic Partnership for Accelerate Long Beach, our quarterly economic forum, where we're exploring the career opportunities in one of densest healthcare delivery environments in California.
We'll hear from the Cal State University, Long Beach Office of Economic Research about Long Beach's economic picture, and how the healthcare industry strengthens not only our bodies and minds, but our community, too.
We'll also hear from healthcare industry leaders on how those looking for a career in healthcare can find opportunity, success, and a lifestyle of wellness in Long Beach.
This live, virtual conference is free and open to all. Live Q&A sessions with our speakers and experts will give you a chance to get deeper insight into Long Beach's economic picture, and the opportunities available in the local healthcare sector.
The information and data we'll share will be useful not only to those already doing business in the city, but anyone looking to relocate or work here.
Play Video
Watch Recording of Event
Hear from industry leaders
John Bishop was appointed as Chief Executive Officer of MemorialCare's Miller Children's & Women's Hospital Long Beach and Long Beach Medical Center in June 2015. The hospitals have a combined 1,043 licensed acute care beds and approximately 6,000 full and part-time employees. In 2009, he joined the Long Beach Executive team as Chief Financial Officer. He came to Long Beach Medical Center from MemorialCare Saddleback Medical Center in Laguna Hills where he also served as Chief Financial Officer. Prior to that, Bishop spent 12 years with the public accounting firm of Ernst and Young serving clients such as Cedars-Sinai Medical Center, Healthcare Partners, City of Hope, Specialty Laboratories, Inc., and Korn/Ferry International.
He is a board member of the California Children's Hospital Association, Seaside Health Plan and Long Beach Chamber of Commerce.
Bishop is a Certified Public Accountant (CPA) and holds a Bachelor's of Science in Accounting from the University of Southern California (USC).
He speaks frequently on health care topics and was named among the Nation's Top CFOs in Health Care by Becker's Hospital Review. He resides in Long Beach and enjoys travel, golf and spending time with family.
Dr. Anissa Davis grew up in Long Beach and graduated from in 1987. She obtained a BA in History at UCLA, then attended Stanford School of Medicine, graduating in 1998 with her MD. She returned to Long Beach to complete a residency in Family Medicine, from 1998-2001. She then completed a Master's in Public Health at UCLA in 2002 and worked for the LBDHHS as a public health physician specializing in biological bioterrorism agents from 2002-2005. In 2005 she left the city to begin a career in Los Alamitos as a family physician, providing primary medical care to adults and children, which she did for eleven years. She returned to LBDHHS in September 2016 as the City Health Officer. She's married and has two wonderful sons, 14 and 17. She loves reading and being in nature.
Carolyn Caldwell, President/CEO, Dignity Health St Mary Medical Center
Robert Kleinhenz, Ph.D. is an Adjunct Professor of Economics and the Associate Director of the Office of Economic Research at Cal State Long Beach. He is also the Founder of the firm Kleinhenz Economics. Dr. Kleinhenz brings over 30 years of experience to his public speaking, economic studies, and policy analysis. A leading voice on the economy at the national, state, and local level, he is a frequent contributor to the media, appearing on CNBC, Bloomberg, NPR, several television and radio outlets, and in numerous publications in California and across the US.
Dr. Kleinhenz previously served as Executive Director of Research with Beacon Economics, Chief Economist for the Los Angeles County Economic Development Corporation (LAEDC), and Deputy Chief Economist with the California Association of Realtors. Over the course of his career, he has held academic positions at Cal State Fullerton, USC, and UC Riverside.
Kleinhenz holds a Ph.D. and M.A. in Economics from the University of Southern California and a B.A. in Economics from the University of Michigan.
Councilwoman Stacy Mungo was re-elected to office in June 2018 and proudly serves the Long Beach community in which she was born and raised. She currently serves as a Chair of the Economic Development & Finance Committee; a Vice-Chair of the Climate Action Committee; and Member of the Ports, Transportation & Infrastructure Committee.
She is passionate and remains committed to developing policy initiatives and measures that:
- Find innovative solutions for tackling maintenance needs of our aging infrastructure;
- Promote job growth and small business success;
- Foster new opportunities for collaboration of community partners; and
- Build a bright future for all Long Beach neighbors.
Councilwoman Mungo is an Executive Director/President for the Los Angeles County Fire Department Foundation, and throughout her tenure with the nation's most populous and largest county, she has held leadership roles in the Chief Executive Office, the Department of Human Resources, the Department of Animal Care and Control, the Assessor's Office and the Fire Department.
She has served as a budget director with oversight of $180 million annually focused on seniors and workforce development, developed a countywide management mentoring program, acted as a liaison to more than fifty contract cities, and transformed business operations with the introduction of new performance management and accountability systems. Notably, she is also a professionally trained and duly sworn Reserve Deputy Sheriff and an instructor for procedural justice seminars among law enforcement agencies.
Councilwoman Mungo has always remained civically engaged in the Long Beach community, as a past president of her neighborhood association, and through her continual involvement with local volunteer associations and nonprofit organization chapters. While president of the El Dorado Park Neighborhood Association, she partnered with the We Love Long Beach organization to share best practices with neighborhood associations across the city. She continues to lead in various roles with nonprofits such as the American Society for Public Administration, Junior Chamber, Junior League, Rotary Club, and YMCA.
A product of the Long Beach Unified School District, her initial foray into politics occurred as a student member of the Board of Education, then leading her to Long Beach City College. She obtained a Bachelor of Arts in Political Science from California State University, Fullerton and a Master of Public Administration degree from the University of Southern California.
In her free time, Stacy enjoys being with her family, dining out with friends at local Long Beach eateries and exercising in El Dorado Park with her husband Scott and their Rottweilers Athena and Shadow.
Dr. Suely Saro is the first Cambodian American to serve as a Councilmember in the City of Long Beach. She understands the immigrant experience first-hand and this drives her commitment to fighting for equity. She was born in a refugee camp in Thailand to parents who survived the Cambodian Genocide. Focused on a future of organizing, civic engagement, and advocacy, Suely pushed against the odds to earn three degrees: a Bachelor's degree in Molecular Cellular Developmental Biology from the University of California, Santa Cruz, a Master's degree in Public Administration from California State University, Long Beach and a Doctorate in Education (Ed.D) and Organizational Leadership from the University of La Verne.
Dr. Saro began her career as a labor organizer, working alongside janitors and healthcare workers in their fight for fair wages and better working conditions. Then, she went on to become the first Cambodian American Executive Director of Khmer Girls in Action, helping develop leadership skills in youth to improve their schools and community. Dr. Saro then joined the Health Access Project at Asians Americans Advancing Justice Los Angeles to provide education, build coalitions, and conduct advocacy on the Affordable Care Act. She later served as a field representative for the Office of former State Senator Ricardo Lara, meanwhile was a past Chair of Long Beach's Citizen Police Complaint Commission. Dr. Saro recently served as an adjunct faculty member at the School of Social Work at California State University, Los Angeles. She currently works as a Conservancy Project Development Specialist to the San Gabriel and Lower Los Angeles Rivers and Mountains Conservancy (RMC), meanwhile serving on the Long Beach City Council.
John, with his father and family, built Molina Healthcare, Inc. from a fledgling start-up into a Fortune 200 company, serving nearly five million members and employing over 25,000 people nationwide. As Chief Financial Officer, John oversaw all financial activity including corporate finance, investor relations, accounting, treasury, and actuarial functions – and was responsible for executing the expansion efforts of Molina Healthcare's business development, mergers and acquisition program.
John's business and philanthropic connections to Long Beach are numerous and well-known. He has helped develop many forward-thinking enterprises and successful commercial properties in the city. John actively serves on the boards of the Long Beach Community Foundation, Long Beach Convention & Visitors Bureau, and the California State University Foundation. As a charter member and the current Chair of the Board of Directors for the Aquarium of the Pacific, John is intimately involved in the $53 million Pacific Visions expansion of the Aquarium. In 2010, John and his siblings funded the construction of the Aquarium's Molina Animal Care Center.
John received a Bachelor of Arts degree in Economics from California State University, Long Beach, where he was elected to the Phi Beta Kappa honor society, and a Juris Doctorate from the University of Southern California School of Law.
Seiji Steimetz is Professor and Chair of Economics at the California State University, Long Beach and Director of the University's Office of Economic Research. Dr. Steimetz's research specialties include transportation, urban, and environmental economics, with emphases in applied econometrics and methodology. Among his scholarly achievements, including publications in leading economics and interdisciplinary journals, and as a member of the Maritime Economics and Logistics editorial board, he is especially proud of his role in developing the annual Long Beach Latino Economic Report and the Accelerate Long Beach quarterly economic forum. As a first-generation college student, Dr. Steimetz was educated by the California Community Colleges, the California State University, and the University of California. He holds B.A. and M.A. degrees in economics from San Jose State University, and a Ph.D. in economics from the University of California, Irvine.
Dr. Monica Lounsbery is Dean of the College of Health and Human Services at California State University, Long Beach (CSULB). The College is home to over 400 full- and part-time faculty, 8 departments, 3 schools and more than 8,000 students studying in over 50 graduate and undergraduate degree programs in clinical care and health and wellness related fields. Prior to her appointment as dean in 2016, Dr. Lounsbery held various administrative positions at the University of Nevada, Las Vegas including department chair, associate vice provost, vice provost, and associate dean for faculty affairs in the School of Medicine. As an administrator, she has extensive background and interest in university and community partnerships and in interdisciplinary education and research. Dr. Lounsbery holds tenured faculty retreat rights as full professor in the Department of Kinesiology and her research focuses on physical activity policy. She has published extensively in this area and in recognition of her scholarly achievements, she has reached fellow status in three academic organizations, including the National Academy of Kinesiology.

Many thanks to our generous sponsors for making today's event free and open to all those interested in keeping Long Beach healthy and well!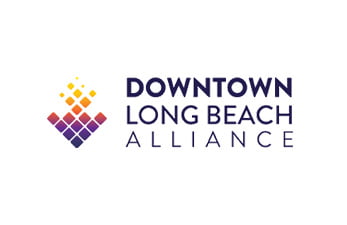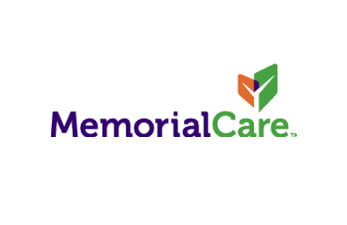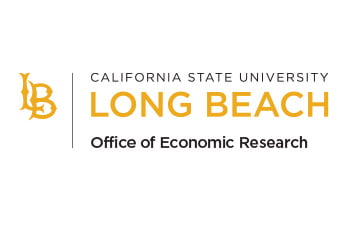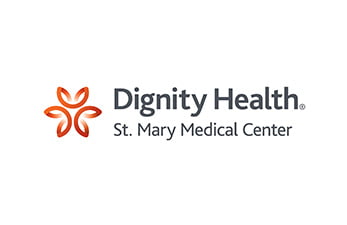 01.

Welcome

Welcome from Long Beach City Councilmembers Stacy Mungo and Suely Saro
02.

Be Your Whole Self In Long Beach

Long Beach is a place where you can be your full self, enjoying a healthy lifestyle and work-life balance all while having access to the care you need to stay well. With five major hospitals, career opportunities for healthcare workers are abundant, and folks in any industry can play hard knowing there are plenty of outdoor activities and healthcare options to support their own wellbeing.
03.

Dr. Anissa Davis

Update from Long Beach Health department on Covid-19
04.

Diverse Opportunities in Long Beach

In addition to 5 world-class hospitals, Long Beach is also home to a vast network of community clinics and independent healthcare and wellness providers that offer specialized care to serve one of the most diverse communities in the United States.
05.

Robert Kleinhenz, Ph.D.

Cal State University, Long Beach economist Robert Kleinhenz will share valuable insight on the economic recovery in Long Beach, and on the national level.
06.

Seiji Steimetz, Ph.D.

Chair of the Cal State University, Long Beach Department of Economics, Seiji Steimetz, will discuss Long Beach's economic picture, including employment data and how the healthcare industry is creating new jobs and opportunities locally.